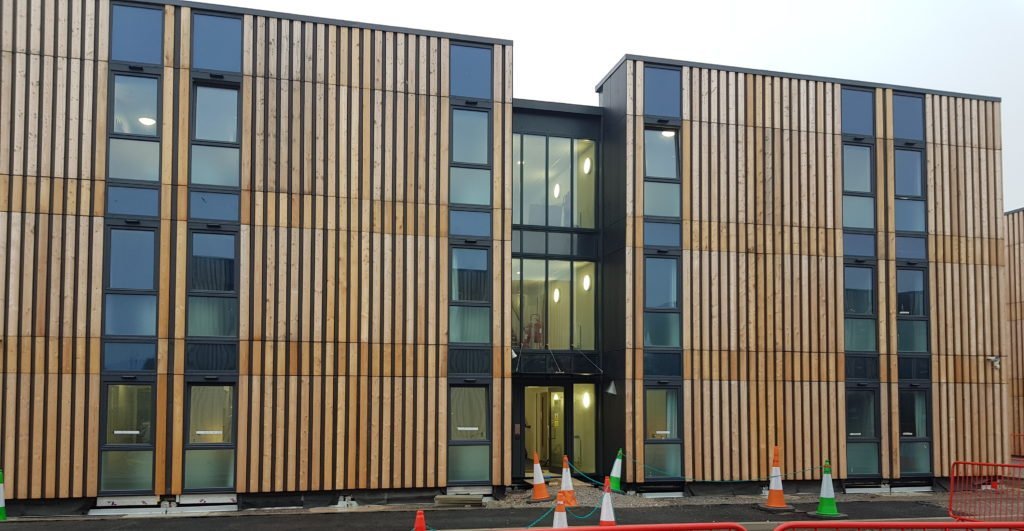 What we did
As part of this project, the SD cosmetic repairs crew were brought on board to carry out expert repairs on shower pods, doors and PVC window cills at the accommodation site, which sees a great deal of traffic from construction workers.
A large project valued at £11M, work began in early January 2018 and continued for the duration of the year.
We're very excited to be working with Caledonian, it's a great opportunity for the cosmetic repairs team and the crew are doing a fantastic job on-site at Hinkley Point.
Results
All work was completed to a high standard and to deadline, and working with a company like Caledonian provided a great opportunity to develop the skills of the SD team who are very dedicated to their trade.
Why work with us for your construction project?
We work together with construction companies to provide cosmetic repair services for newly built developments across the UK.
At SD, our fully qualified and highly trained cosmetic repair professionals have years of experience in repairing all types of surfaces damaged during the construction process.
Particularly popular in the housing sector for properties in the final stages of construction, our investment in the area of the business ensures our offering can accommodate projects big and small.