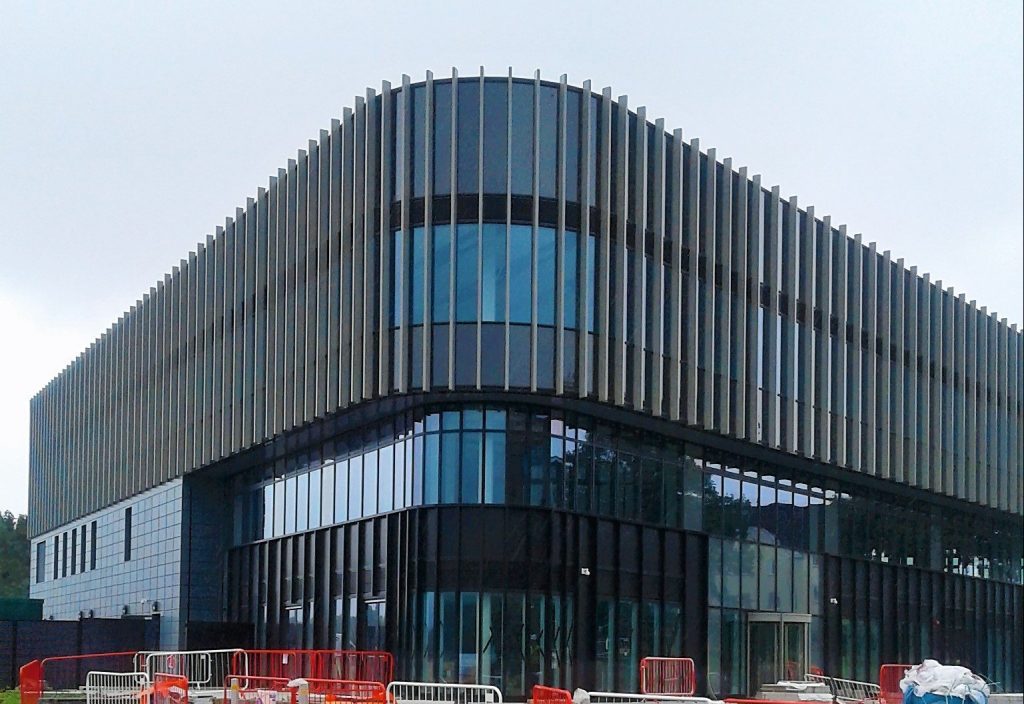 What we did
The development, titled Yr Egin, is housing S4C's headquarters as well as the University of Wales Trinity Saint David's new digital and media centre.
Once complete, the building will be 3,700 square metres in size, with the internal layout focused around a public foyer and atrium that overarches three floors.
SD's cosmetic repairs team have been called upon by Kier Group Ltd., which is overseeing the project, to carry out a series of finishing repairs, including internal doors and windows, so that the development is ready for occupiers.
We're over the moon to be working with Kier on the new S4C headquarters, it's a very exciting project and Yr Egin is a great development, not like anything we've worked on before.
Results
All work was completed to a high standard and to deadline so that all occupants of both the studio and university were welcomed through the doors with no delay. The SD team did a fantastic job in having everything safe, ready and immaculate before opening.
Why work with us for your construction project?
We work together with construction companies to provide cosmetic repair services for newly built developments across the UK.
At SD, our fully qualified and highly trained cosmetic repair professionals have years of experience in repairing all types of surfaces damaged during the construction process.
Particularly popular in the housing sector for properties in the final stages of construction, our investment in the area of the business ensures our offering can accommodate projects big and small.