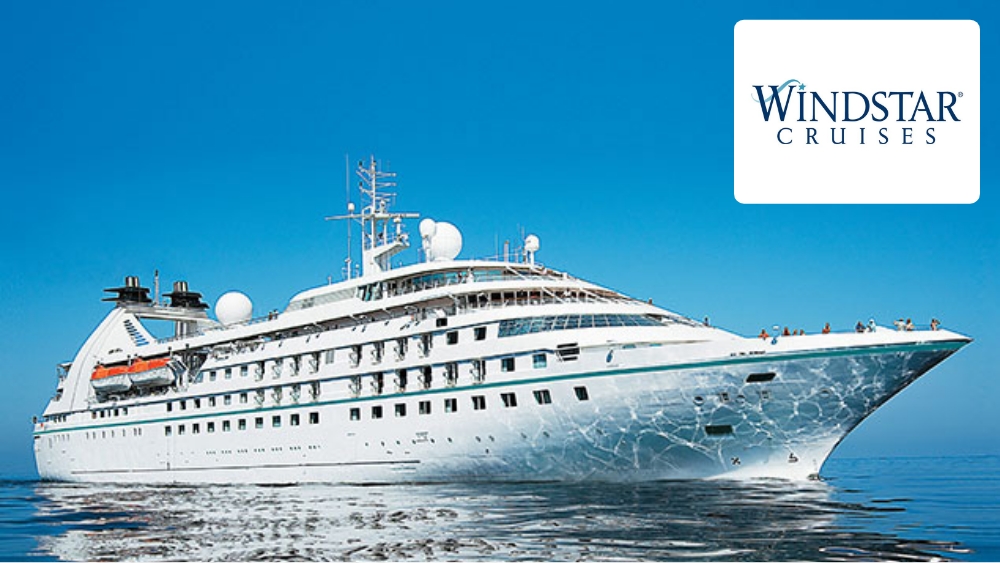 What we did?
Our journey began when SD's Director of Marine Services visited Rotterdam to survey both the Wind Star and Wind Surf in November 2020.
After an initial survey, the first repairs team set to work in the new year and began carrying out some hard surface repairs and installing marine LVT Vinyl flooring to both ships.
Following on from this, a number of orders began rolling in and the SD team were commissioned to carry out a series of repairs across 178 cabins on the Wind Surf, including French polishing, joinery, silicone and subsequent hard surface work.
We also were asked to remove four cabins completely, taking them back to bare steel so that the deck could be replaced, and then reinstall each cabin and redecorate back to passenger standards.
In addition to our work on the Wind Surf, the team also carried out similar repairs to 74 cabins on the Wind Star, successfully recovering all cabin furniture and banquette furniture in the Amphora Restaurant.
In comparison to the Surf, the Wind Star is a smaller 4-masted sailing ship accommodating 148 guests. With four decks, two restaurants and a gross tonnage of 5,307, Wind Star is closer to experiencing travel on a private small ship for its passengers.
During our time in Rotterdam we supplied wallpaper for various areas on-board both vessels, redecorating all 74 cabins on the Star and re-spraying the ceilings of over 250 cabins across the two.
The team replaced the ceilings to the Pool Bar on both the Star and the Surf, the latter of which also included a large canopy that was templated by SD and installed on-site.
Finally, as part of the safety upgrade on-board we also supplied labour to replace 60 fire screen doors across the Wind Surf to ensure that the ship's safety measures are up to the highest standard ready for re-birth in August.
As Windstar's flagship ship, Wind Surf is a five-mast staysail schooner that is currently the largest sailing cruise ship in the world, and can carry up to 342 passengers in a total of 150 ocean-view staterooms, 18 ocean-view suites and 2 deluxe bridge suites, along with a crew of 210.

Working on a liner this immense has been a hugely rewarding experience for the team, and I'm incredibly proud of the work they've achieved. We look forward to working closely with Windstar in the future.
The results
We are incredibly proud of the work that the SD Marine team have achieved over the six months, with over 30 full-time and sub-contracted team members on site carrying out a myriad of tasks, it's been an extensive project for us and we are so pleased with the results
After completing our work, the SD team were delighted to have been invited to survey the Wind Spirit in Tahiti as the ship prepared for Dry Dock in Singapore the following year.
How can we help with your marine interiors?
At SD, we understand the importance of maintaining a flawless environment, which is why we specialise in delivering first-class repair, refurbishment and maintenance services to leading international cruise operators.
With a complete end-to-end cruise ship maintenance solution, we ensure total control over all of cruise liner repairs and deliver consistently high-quality levels, so customers can travel in real style.